You can buy this single in this CD collection: The Singles Volume 2: 1960-1963
A slow soul groover. Famous Flames featured heavy with the background vocals. My copy of this is mint. Almost hate to play it.  I got it in the original paper cover.  Below are photos of the A and B side and the paper record sleeve with promos.
More info at Wikipedia.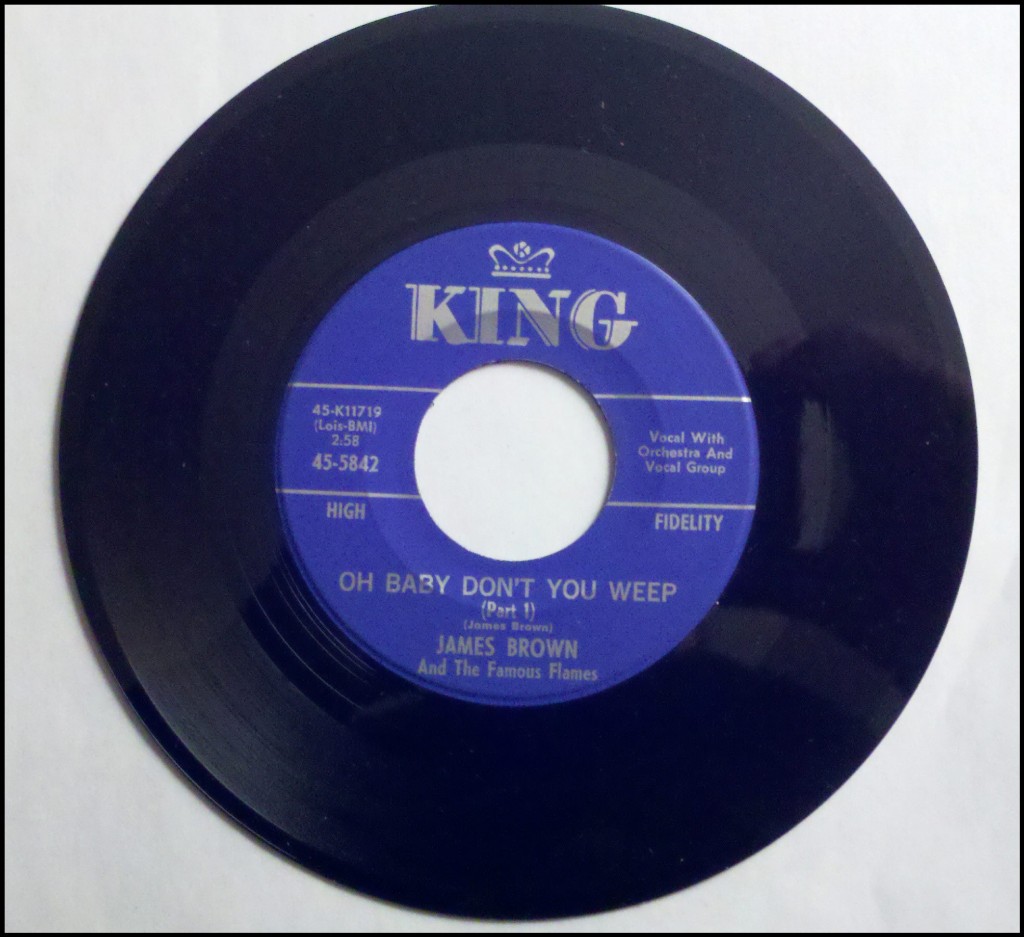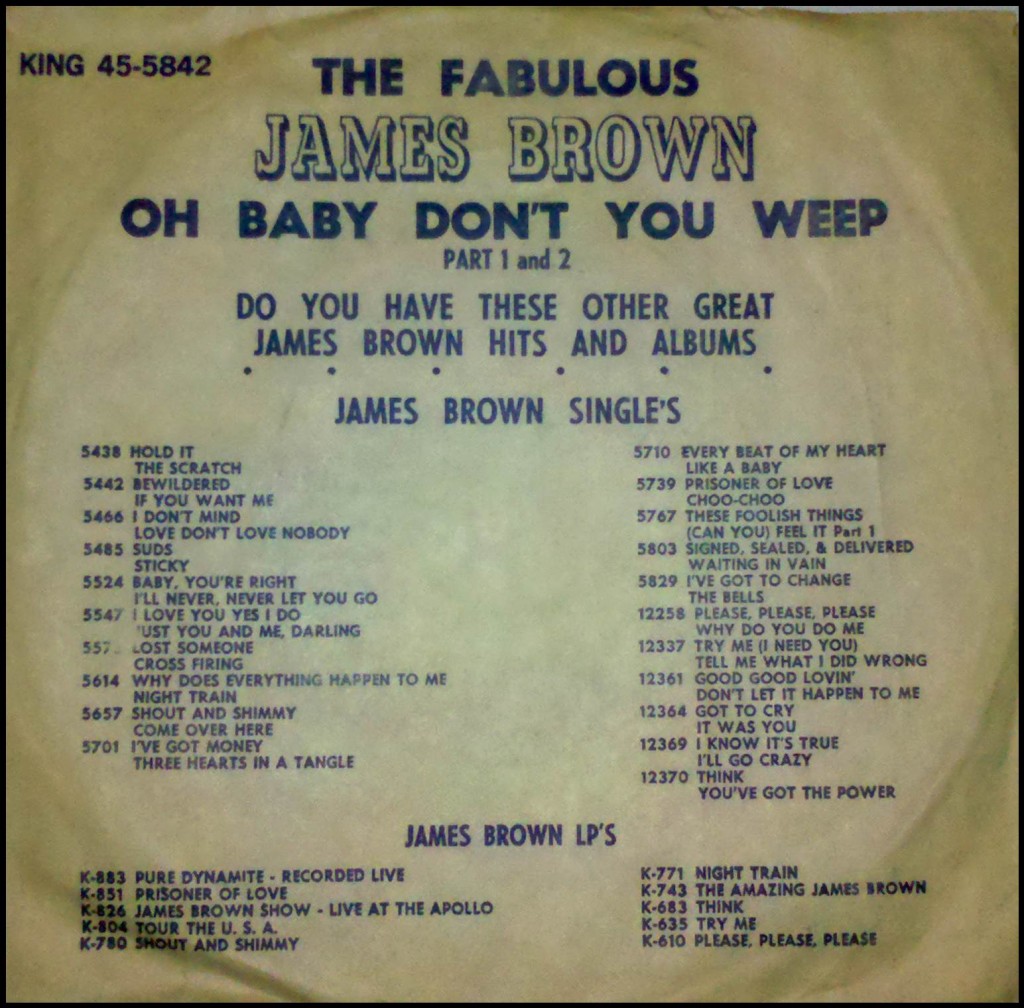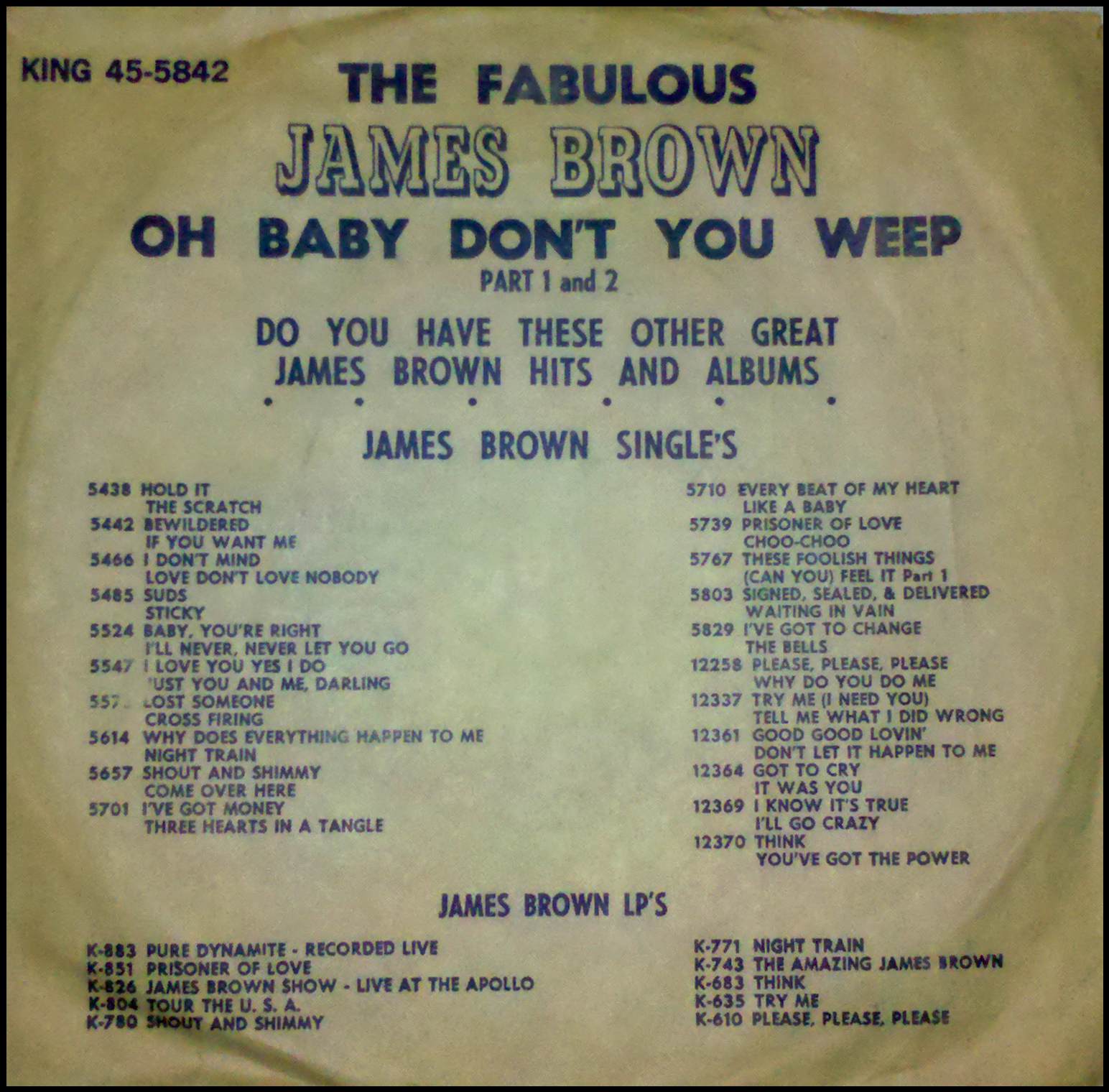 Oh Baby Don't You Weep Part 2:
Oh Baby Don't You Weep Part 1 and 2: